We may earn money or products from the companies mentioned in this post.
I am so proud of how my very first holiday wreath turned out! I went with a country/hunting theme knowing my husband would love it! I even personalized it with a C for Cole 🙂 I thought that making a wreath would be really hard but, this one is really simple and only took me about thirty minutes to make.
Here are all the supplies I used linked to some similar items: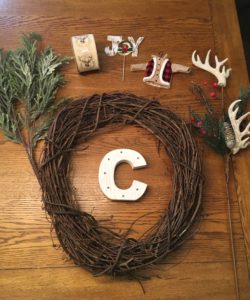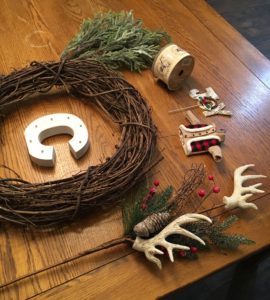 You will also need a glue gun and some green wire 
First I put the greenery in the wreath on the left side. I used some of the green wire to get the pieces to lay against the wreath.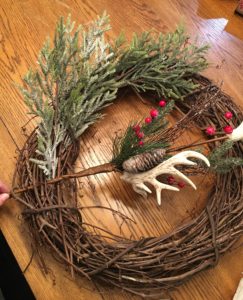 Then I put the antlers on top of the greenery.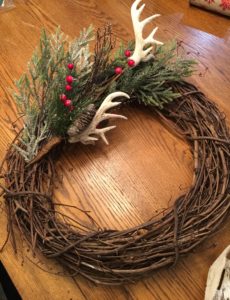 Then I glued the ribbon on the other side of the wreath. I didn't put the ribbon on in any particular way, just kind of laid it on there and scrunched it in a couple places. I tried to make a cute bow but, that did not turn out well. If you are crafty, I think a bow would look really cute too!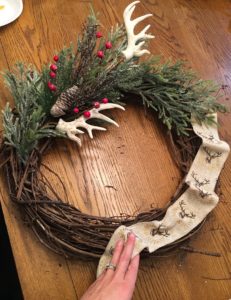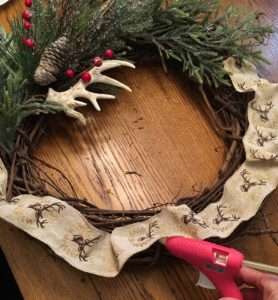 Next, I used the wire to secure the C on the bottom right. Make sure you are still able to get to the on and off button if your initial lights up 🙂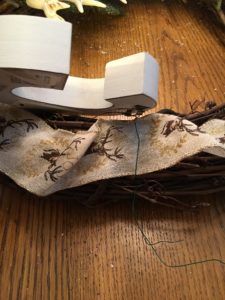 Then glued the JOY ornament where the greenery and the ribbon meet on the top.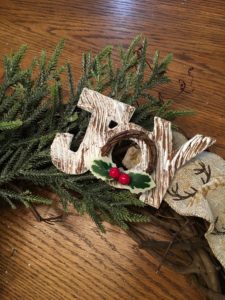 The last part was to glue the little hunting jacket to the bottom of the greenery.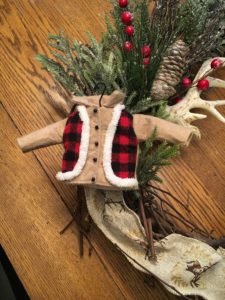 and voila! You have a cute country Christmas wreath!