We may earn money or products from the companies mentioned in this post.
I started my blog about three months ago and whenever I would write a new post I would share it on Facebook, Instagram, Twitter and Pinterest. I would get around 50 views a day 😕 it was so disappointing. I have heard of lots of bloggers getting thousands of views a day. I was writing great content that I knew lots of people would enjoy reading if they would just get the chance. Here is how I changed that and doubled my blog traffic in one day:
I enabled rich pins on my Pinterest! This step is so simple. I wish I would of done it so much sooner!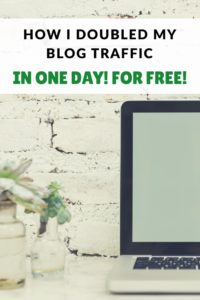 First, you will want to make sure you have your Pinterest set up as a business account. Here is how you can switch to a business account. This helps so much because you get access to Pinterest analytics. With Pinterest analytics you can see which pins are doing the best and continue writing about those topics and make similar looking pins. It's important to know whats working 🙂
You will also need to confirm your website on Pinterest. That way Pinterest can tell you how many visitors your blog or website is getting too.
Then the big step that helped me double my traffic! You will want to enable rich pins. Look at my google analytics the day I enabled rich pins: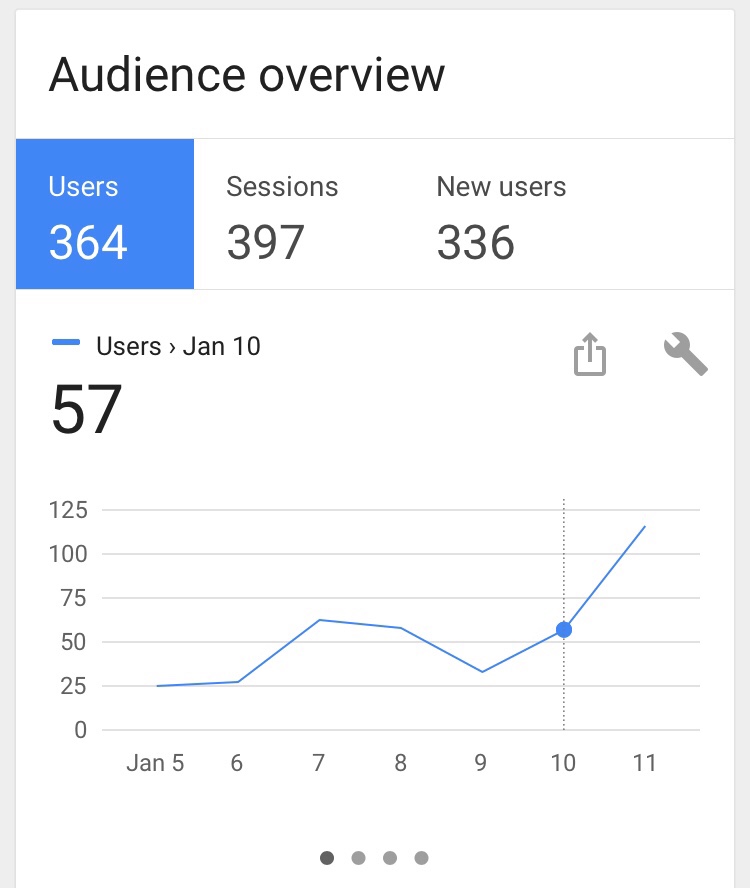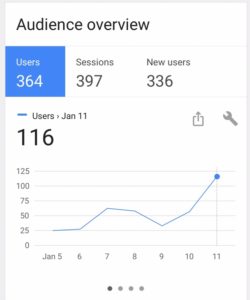 You can see on January 10th I had 57 views and then January 11th, the day I enabled rich pins, I had 116 views! I was so happy to see this increase in traffic! And it has only gone up! Now my blogs reach is even greater on Pinterest!
Rich pins are Pinterest pins that show your blog name and logo under every pin that is from your blog. I had no idea about this little trick! It gives a very professional look to your pins and gets more eyes on your blog. You want to make sure you are getting credit for your work!
I followed Melyssa Griffin's steps to set up my rich pins.
Once you have your Pinterest all set up, pin your pins to big group boards! I just created a group board for anything to do with blogging. I am accepting contributors 🙂 You can find it here. Other group boards I love are ~Best of Blogging, Fashion and Lifestyle~ And Pin Your Pins Here Friends. This gets your pins in front of thousands of potential viewers!
Another free way I have significantly grown my traffic is through Facebook blogging groups. I have joined a ton of them! They have threads where bloggers can share their posts and group members will help promote it! They also give great advice. One of my favorite groups is "Babes Making Money Online".
You might also like How to Finally Start Making Money Blogging
I hope these free and easy tips will help you increase your blog traffic! Let me know in the comments other free ways to quickly grow your blog views 🙂