We may earn money or products from the companies mentioned in this post.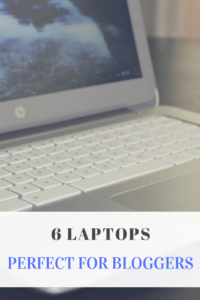 When looking for a laptop for blogging, you want one that is fast, has a nice screen, easy to take places, long battery life and can store all your pictures and documents. There are so many laptops to choose from, it can be overwhelming so I broke it down to some really awesome laptops for bloggers.
If you have the money, a Macbook Air is an excellent option. It has everything a blogger needs. The Macbook Air is very fast even with ten tabs open at the same time. It has the fastest boot up time and launching times with its SSD storage device. The keyboard is backlit and extremely responsive. The Air is light weight and can easily be taken from home to any coffee shop. It is one of the thinnest laptops available. The battery life is amazing, at 13 hours you really can't beat it. The only down fall is the screen, it is not full HD. Macbooks are worth the cost because they stay up to date with the best hard drive and they hold their value longer than any laptop.
Price: $851.00
Screen Size: 13.3in
Weight: 2.03lbs
Battery Life: 13 hours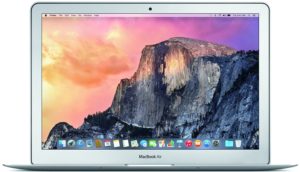 Next is the HP Probook 450 G4. It is still a fantastic laptop but won't cost you as much as a Macbook. This laptop is perfect for bloggers since we do so much typing. It comes with a full size LED backlit keyboard. The mouse pad is nice and big so you wont get frustrated trying to move things around like in Canva. It also has a full HD anti-glare screen. For storage options you can choose 256 GB, 500 GB or 1 TB.
Price: $599.99
Screen Size: 15.6in
Weight: 6lbs
Battery Life: 12 hours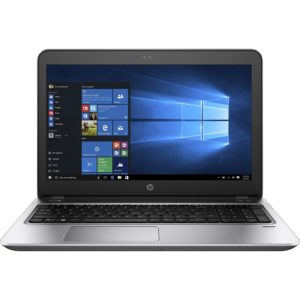 The Acer Aspire E 15 is the number one selling laptop on Amazon. This affordable laptop can do it all. It has lots of ports and a DVD drive. It is a very solid computer. It has really helpful grips on the bottom so it wont slide around while trying to type on slick surfaces. The screen has beautiful color but is a little dimmer than most would prefer. The Acer Aspire is a great bang for your buck laptop.
Price: $349.99
Screen Size: 15.6in
Weight: 5.27lbs
Battery Life: 12 hours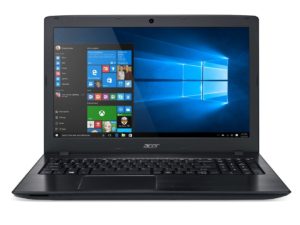 Samsung Chromebook 3 is another one of Amazon's best selling laptops. It is a Chromebook so it runs on Google's operating system. It is one of the cheaper laptops but it is still great for blogging. People rave about its large keyboard for its size and how its slightly curved for your fingertips. It has a pretty small screen but it is very vibrant. This Chromebook is made of plastic but the metallic black still looks nice. Overall it is a nice little laptop with just a few things I would change.
Price: $180.00
Screen Size: 11.6in
Weight: 2.54lbs
Battery Life: 10 hours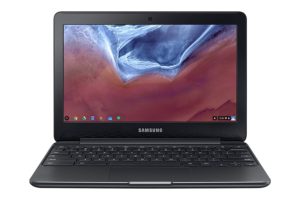 The Dell Inspiron 15 is the top selling laptop at Best Buy. It is a multitaskers dream computer. With its RAM you never have to worry about it slowing down with all your tabs open. If you save a ton of files on your laptop this one is perfect for you. This laptop does have some down falls with its low resolution screen and the battery life is not very long. It has excellent power and performance for its price. This laptop definitely deserves to be a best seller.
Price: $490.00
Screen Size: 15.6in
Weight: 5.07lbs
Battery Life: 5 hours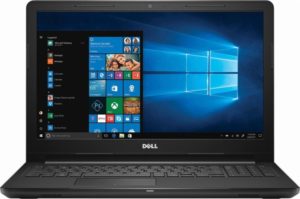 Last but not least, is the laptop I bought, the HP 14 inch Chromebook. It has been a fantastic computer! I use WordPress, Pinterest, Tailwind and Canva all at the same time and it doesn't slow down at all. The screen is bright and just the right size. I love how fast it is, I never sit around waiting for things to load. The battery life is awesome at 9 hours. All this and its under $250! I highly recommend this Chromebook for bloggers!
Price: $240.99
Screen Size: 14in
Weight: 3.75lbs
Battery Life: 9 hours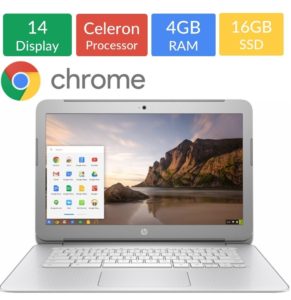 I hope I was able to help you decide on the best blogging laptop for you. These are some really great options 🙂
You may also like How to Finally Start Making Money Blogging