We may earn money or products from the companies mentioned in this post.
With the holidays right around the corner, its time to get those cheery holiday cards sent out! Friends and family love to get updated pictures! They may see them on your social media accounts but, there is something special about getting mail, being able to hold the picture and being able to put it on their fridge or mantle!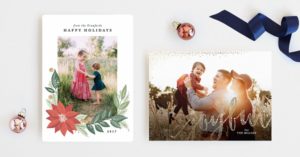 A few years ago, when I was planning my wedding, my sister suggested a website called Minted for my invitations. After looking at lots of websites, she was right! I liked Minted the best! They have so many cute designs and my favorite part was how easy they made the whole process! They have a address section where you can input all your guests names and addresses then, if you pay the extra fee, Minted will even send you envelopes already addressed in a beautiful font of your choice! This was so worth it! It made getting my wedding invitations out on time a million times easier!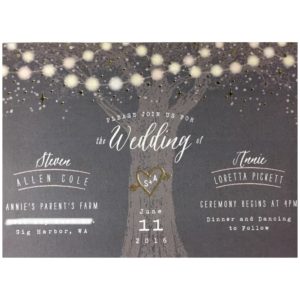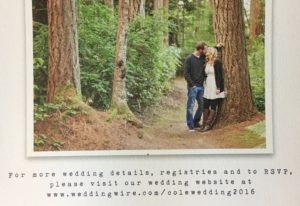 When it was time to send out holiday cards last year I knew I wanted to go through Minted again. They have such adorable designs and you can't beat how easy they make everything! They even offer FREE Text Us Your Photo service now! Simply text your photo to 415-301-CARD and Minted will text you back your photo styled in five holiday card designs picked exclusively for you! Perfect for super busy families!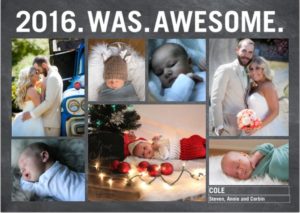 I recently discovered Minted's fine art selection. Their pieces are absolutely stunning! They have some perfect for homes and some that would really dress up an office! They even support independent artists! Minted has a free return policy if anything doesn't turn out just the way you wanted.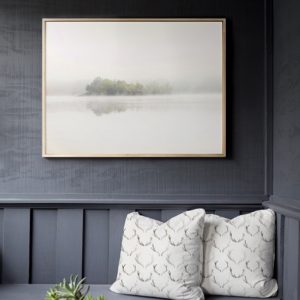 Check out these amazing deals Minted has going on right now!
25% OFF Wedding orders with code CMWED
20% OFF Sitewide with code CM17
20% OFF Holiday Card orders with code CM17
20% OFF Fine Art orders with code CM17
20% OFF Holiday Gift orders with code CM17
20% OFF Home Decor with code CM17
20% OFF Baby & Kids orders with code CM17
Happy holidays!