We may earn money or products from the companies mentioned in this post.
 I got married in June of 2016. It was an absolutely wonderful day! I had the perfect venue, dress, photographer, decor, music, food, guests and the groom wasn't bad either 🙂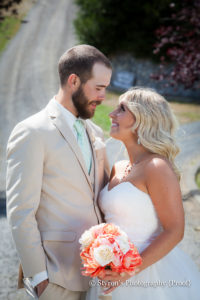 It was all possible because of weddingwire.com! This site is seriously amazing!
When you are planning a wedding it can feel extremely overwhelming. Weddingwire is the best place to start. Make an account for FREE then you will have all the tools you will need right at your fingertips!
Tell them your wedding date and you can make your wedding website (that was really fun) then the site makes you a checklist with a timeline and everything!
The guest list tool is the best! You can put your guest list in and it automatically connects to your wedding website so people can RSVP there and it keeps track of who can come and who can't for you! It will also keep your guests addresses handy. Then there is the fantastic seating chart tool! You can play around with the seating chart till its just right and each guest that is seated will show on the guest list. That is so helpful so you know if you forgot anyone 🙂 And if that wasn't enough, the guest list tool shows you if you have sent an invitation and after the wedding if you received a gift from each guest!
I didn't end up using the budget tool but it seems really helpful! You can enter your maximum budget then the handy tool will show you a chart with an estimated cost, actual cost, amount paid and amount due column then the other column includes all the possible wedding expenses like the venue, band, flowers, ext.
The vendor manager tool is where you have all your vendors or where you can search for your perfect photographer, caterer, DJ or any other vendor you might need. The vendors have their information, pictures and reviews which make it really easy to choose from.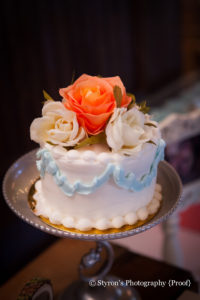 The site has a hashtag generator if you are having trouble coming up with your funny but romantic and still unique wedding hashtag.
There is a helpful wedding hotel blocks tool. I didn't use this tool either but it seems really useful for weddings with lots of out of town guests.
The last tool is the new color generator. I knew what I wanted my wedding colors to be since Pinterest was invented so I didn't use this tool but it was fun to try! You pick whether you are having a spring, summer, fall or winter wedding, then pick your primary color then it gives you color palettes to choose from.
Weddingwire doesn't forget to help you find your gorgeous wedding dress, sign up for your wedding registry and they give you tons of inspiration!
I just can't say enough good things about Weddingwire. If you want to make things easier on yourself, during a very stressful time, I highly highly recommend this site! Make planning your wedding a fun experience!
This is coming from someone who really used the site and just wants to share with other couples how helpful it was! I am in no way benefiting from anyone using the site.
Let me know in the comments if you used Weddingwire or maybe there is another wedding planning website I should know about!