We may earn money or products from the companies mentioned in this post.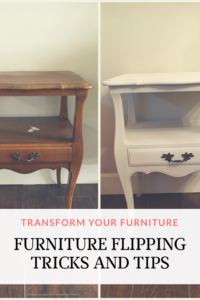 I have always loved antiques. My parents have a house, a barn, an old saw mill and a huge garage full of antiques. Old furniture is in my blood 🙂 so it was no surprise when I started  furniture flipping.
I really enjoy going to second hand stores, like the Goodwill, and finding pieces of furniture that just need a little fixing up to be beautiful again.
Here are some tips and tricks I have learned along the way to take pieces from drab to fab!
First, you want to take all the handles off or put painters tape over them and any other parts you don't want painted. This makes things so much easier then trying to paint around them.
The second step is to sand your furniture. This gives it a good surface for the paint to stick to and you can smooth out any blemishes it might have. I normally use this sand paper block with its comfortable sponge handle.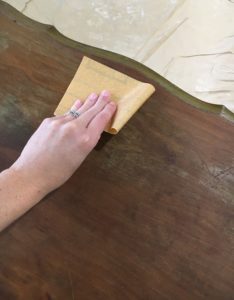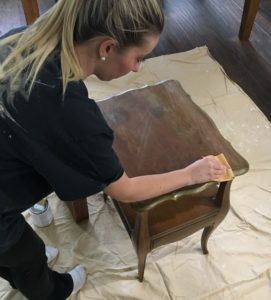 Then you want to wipe away all the dust from sanding with a cloth. Make sure you have a clean surface to paint.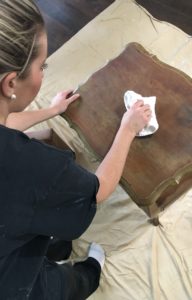 Finally the fun happens! You paint your first coat of paint! I used this awesome little paint brush for this project. This paint brush has a comfy gel like handle and is super easy to clean and use over and over again.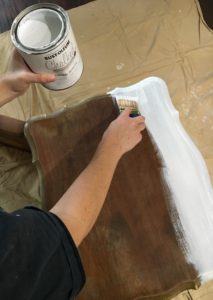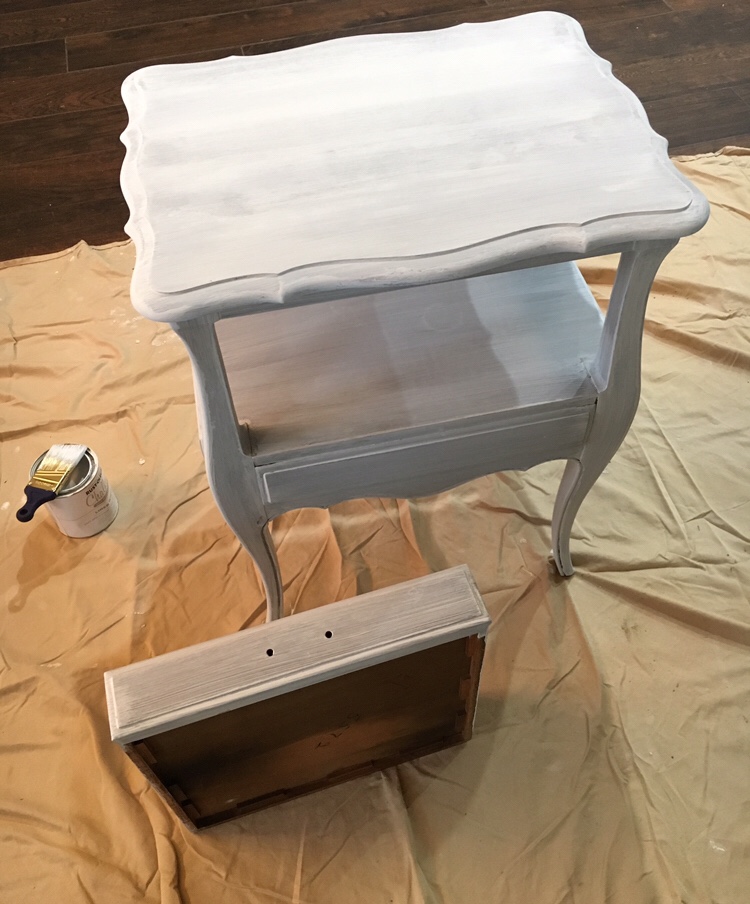 I used Rust-Oleum chalk paint in Linen White for this table. I really like how the paint turned out. When you want an old antique look for your furniture, chalk paint is perfect because it won't leave it looking shiney or glossy.
After the first coat is dry, I sand the whole piece again to give the paint the right texture it needs to adhere to the furniture. Wipe the piece down again and apply your second coat. Usually, two coats of paint looks good.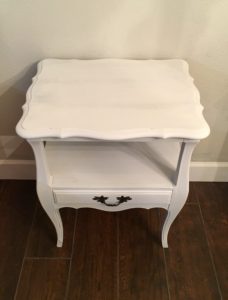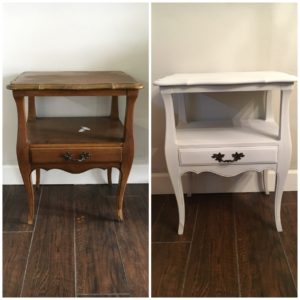 With some pieces, I'll go back in with my sand paper and distress it a little. It gives the furniture an antique look. 🙂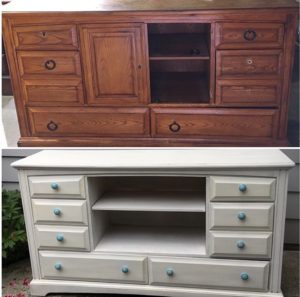 Good luck and please let me know if these tips helped you with your furniture flipping projects 🙂